Tripleplay and Quadplay
LPD HRB Solution is the end to end - manage service for voice communication & data connectivity solutions of property and high rise building.
LPD provide integrated solutions including to the core infrastructure inner the building, its smart building equipment as well as its triple play and or quad play services.
As the property owner You can focus on creating the best look of your building and shifting your cost on the telecommunication infrastructure inner the building into other investment. LPD will take care of it and managing for You.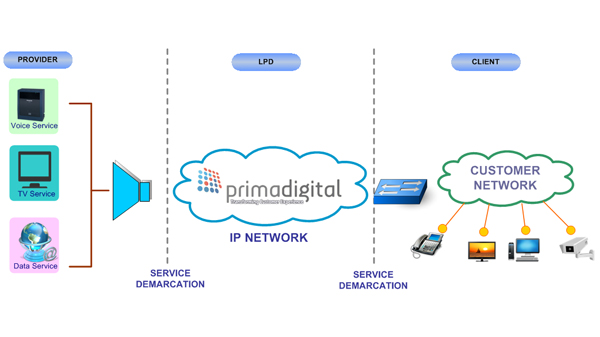 Benefit
Competitive budget
Customization service
Single managed service